Shop Categories
Share with a Friend
Shipping Times Europe
AT (1-2 days), BE (1-2 days), CH (4-5 days), CY (4-6 days), CZ (2-3 days), DE (1-2 days), DK (2-3 days), ES (3-4 days), EE (3-4 days), FR (3-4 days), FI (4-6 days), GB (2-3 days), GR (3-4 days), HU (3-4 days), IT (2-3 days), IE (2-3 days), LI (4-5 days), LU (1-2 days), LV (3-4 days), LT (3-4 days), MT (4-6 days), NO (7-8 days), NL (1-2 days), PL (2-3 days), PT (3-4 days), SE (3-4 days), SK (3-4 days), SI (3-4 days)

In stock (ships immediately)
In stock (until supply lasts)
Ordered (allow +3-5 days)
Back order (please call)
EOL (information only)


CO2-neutral delivery
PeliShop.com
Copyright
Peli and the Peli Logo are registered trademarks of Pelican™ Products, Inc., 23215 Early Avenue, Torrance, CA 90505, USA.
The W+S Logo is a registered trademark of W+S Water Safety Europe GmbH, Romy-Schneider-Str. 1, 13599 Berlin, Germany.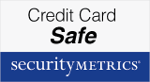 Home
Looking for the ultimate protection case for your valuable gear?
Looking for the brightest battery powered working or outdoor light?
You have found the right site!
---
Recently added products:
---
Start Shopping by Category:

..or use the Search box in the upper left corner, if you know the model number of the Peli product you want.

All Peli catalogue products in stock
All orders ship within 1 business day after receipt of order and payment
Free lifetime replacement and spare parts warranty service for all Peli products purchased through this store

---

| | |
| --- | --- |
| | Deutschsprachige Kunden besuchen bitte unsere Peli Online Shop Seiten unter www.pelishop.de |

---

Peli Hardigg Roto Pack
---
About us:
Since 1999 - Europe's oldest online store for original Peli products
We ship to all European Union countries, Liechtenstein, Switzerland, Norway
PeliShop.com is an online shop system for the retail of original Peli Products operated and owned by W+S Water Safety Europe GmbH
Company, store and warehouse are located in Berlin, Germany
Only 3.90 EUR flat shipping fee for all items within continental European Union
VAT free B2B shippings for companies with valid EU VAT-Id. number
Credit card, PayPal and Amazon payments accepted
Read more About Us
---
About Peli (the manufacturer of the products sold here):
Peli Products, S.A. is a subsidary of a company located in California, USA, where it is called Pelican
Peli is specializing since more then 30 years in the development and production of protector cases and flashlights
All Peli Products are covered by Peli's legendary "You Break It, We Replace It...Forever" guarantee
Peli Protector Cases are designed in the USA and manufactured in the USA and Europe
Peli Lights are designed in the USA and manufactured in the USA and China
Read more About Peli Products
Read more About Peli Cases
Read more About Peli Lights
Customer Registration
Your Shopping Cart
Accepted Payments
VAT Information
The german VAT rate of 19% applies for end consumers in all European Union Countries and companies in Germany.

Shippings to customers in Liechtenstein, Switzerland and Norway are VAT free. Costs for customs clearance, customs and taxes are to be paid by the recipient of the order.

EU companies with valid VAT-Id. can receive VAT-free B2B-shippings. Please indicate your EU VAT-Id. number during the check-out process.