Shop Categories
Share with a Friend
Shipping Times Europe
AT (1-2 days), BE (1-2 days), CH (4-5 days), CY (4-6 days), CZ (2-3 days), DE (1-2 days), DK (2-3 days), ES (3-4 days), EE (3-4 days), FR (3-4 days), FI (4-6 days), GB (2-3 days), GR (3-4 days), HU (3-4 days), IT (2-3 days), IE (2-3 days), LI (4-5 days), LU (1-2 days), LV (3-4 days), LT (3-4 days), MT (4-6 days), NO (7-8 days), NL (1-2 days), PL (2-3 days), PT (3-4 days), SE (3-4 days), SK (3-4 days), SI (3-4 days)

In stock (ships immediately)
In stock (until supply lasts)
Ordered (allow +3-5 days)
Back order (please call)
EOL (information only)


CO2-neutral delivery
PeliShop.com
Copyright
Peli and the Peli Logo are registered trademarks of Pelican™ Products, Inc., 23215 Early Avenue, Torrance, CA 90505, USA.
The W+S Logo is a registered trademark of W+S Water Safety Europe GmbH, Eiswerderstr. 20A, 13585 Berlin, Germany.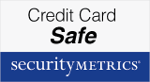 Peli Lights > Peli Medium Duty Lights > 2400 StealthLite > 0770 Universal Helmet Lite Holder
0770 Universal Helmet Lite Holder
---
Manufacturer: Peli | Category: Helmet Light Holder
Country of origin: US | Customs tariff number: 85131000
MPN: 0770-010-110E | EAN: 0019428066208
---
Weight: 0.13 kg

---
Description/Features:
Original Peli flashlight accessory.
Helmet light holder.
Fits the following:
2300 MityLite
2320 M6 Lithium
2330 M6 LED
2340 MityLite 2AA
2360 LED
2370 LED
2380 LED
2380R LED
2390 M6 LED
2400 StealthLite
2410 StealthLite LED
2430 MityLite 4AA
2450 StealthLite Rechargeable
2460 StealthLite LED Rechargeable
3315 LED Zone 0
3320 PM6
3330 PM6 LED
7000
---
Warehouse status:
---
0770 Universal Helmet Lite Holder
137570
EUR 21,96 incl. 19% VAT
(EUR 18,45 w/o VAT)
Quantity

Featured positive reviews:
0770 Universal Helmet Lite Holder
snap, click and work
20.07.2012
Snap the desired piece to your helmet, click in the light when needed and you have your hands free to work safe and illuminated.
Customer Registration
Your Shopping Cart
Accepted Payments
VAT Information
The german VAT rate of 19% applies for end consumers in all European Union Countries and companies in Germany.

Shippings to customers in Liechtenstein, Switzerland and Norway are VAT free. Costs for customs clearance, customs and taxes are to be paid by the recipient of the order.

EU companies with valid VAT-Id. can receive VAT-free B2B-shippings. Please indicate your EU VAT-Id. number during the check-out process.