Shop Categories
Share with a Friend
Shipping Times Europe
AT (1-2 days), BE (1-2 days), CH (4-5 days), CY (4-6 days), CZ (2-3 days), DE (1-2 days), DK (2-3 days), ES (3-4 days), EE (3-4 days), FR (3-4 days), FI (4-6 days), GB (2-3 days), GR (3-4 days), HU (3-4 days), IT (2-3 days), IE (2-3 days), LI (4-5 days), LU (1-2 days), LV (3-4 days), LT (3-4 days), MT (4-6 days), NO (7-8 days), NL (1-2 days), PL (2-3 days), PT (3-4 days), SE (3-4 days), SK (3-4 days), SI (3-4 days)

In stock (ships immediately)
In stock (until supply lasts)
Ordered (allow +3-5 days)
Back order (please call)
EOL (information only)


CO2-neutral delivery
PeliShop.com
Copyright
Peli and the Peli Logo are registered trademarks of Pelican™ Products, Inc., 23215 Early Avenue, Torrance, CA 90505, USA.
The W+S Logo is a registered trademark of W+S Water Safety Europe GmbH, Eiswerderstr. 20A, 13585 Berlin, Germany.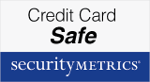 Peli LED Area Lights > Peli Lights SALE! > 9440 Remote Area Lighting System, Yellow
9440 Remote Area Lighting System, Yellow
---
Manufacturer: Peli | Category: LED Area Lighting Systems
Country of origin: US | Customs tariff number: 85131000 | EAN: 0019428098247
---
Weight: 7.3 kg
| Length: 216 x 95 cm (extended)
Certifications: RoHS (Restriction of Hazardous Substances)

---
Description/Features:
The most innovative RALS unit to date, the 9440 moves fast to light up ravines, confined spaces, riverbanks... anyplace generator lights can't go. Deployed, the mast extends 7 feet high, shining light over low obstructions encountered by traditional lantern style lights. With a 120 degree beam spread and up to 2400 lumens, the entire emergency area will have the light you need for a safe and swift operation.
The 9440 is maintenance free, using super tough LED lamp modules and NiMH batteries for up to 6 hours of continuous light.
ANSI Specifications:
Notice: The 9440 RALS should be initially charged four to five times for ten hours before usage, this will condition the battery for optimum performance.

ANSI/NEMA FL 1 Standard Definition

IPX4 = Water Resistant
IPX7 = Water Proof (submerged to 1 meter for 30 min.)
IPX8 = Submersible (submerged to 100 meters for 4 hours)
---
Warehouse status:
---
9440 Remote Area Lighting System, Yellow
131715
On Sale!
EUR 1.163,17 EUR 1.046,85 incl. 19% VAT
(EUR 977,45 EUR 879,71 w/o VAT)
Quantity

Other items you might want to order:

9446 Vehicle Charger 12-24V for 9440

9448 Charger w/4 International Faceplates for 9440

9430C Remote Area Lighting System 220V EU, Black

9430C Remote Area Lighting System 220V EU, Yellow

9430T Tripod System for 9430, 9460, 9470

9436 Vehicle Charger 12-24V for 9430, 9460

9460B Remote Area Lighting System, IC, Black

9460C Remote Area Lighting System, IC, Yellow

2010Z0 SabreLite LED, ATEX Zone 0, Yellow

2013PL Photoluminescent Shroud for 2010

9410 LED Latern, Yellow

9410 LED Latern, Black
Customer Registration
Your Shopping Cart
Accepted Payments
VAT Information
The german VAT rate of 19% applies for end consumers in all European Union Countries and companies in Germany.

Shippings to customers in Liechtenstein, Switzerland and Norway are VAT free. Costs for customs clearance, customs and taxes are to be paid by the recipient of the order.

EU companies with valid VAT-Id. can receive VAT-free B2B-shippings. Please indicate your EU VAT-Id. number during the check-out process.