Shop Categories
Share with a Friend
Shipping Times Europe
AT (1-2 days), BE (1-2 days), CH (4-5 days), CY (4-6 days), CZ (2-3 days), DE (1-2 days), DK (2-3 days), ES (3-4 days), EE (3-4 days), FR (3-4 days), FI (4-6 days), GB (2-3 days), GR (3-4 days), HU (3-4 days), IT (2-3 days), IE (2-3 days), LI (4-5 days), LU (1-2 days), LV (3-4 days), LT (3-4 days), MT (4-6 days), NO (7-8 days), NL (1-2 days), PL (2-3 days), PT (3-4 days), SE (3-4 days), SK (3-4 days), SI (3-4 days)

In stock (ships immediately)
In stock (until supply lasts)
Ordered (allow +3-5 days)
Back order (please call)
EOL (information only)


CO2-neutral delivery
PeliShop.com
Copyright
Peli and the Peli Logo are registered trademarks of Pelican™ Products, Inc., 23215 Early Avenue, Torrance, CA 90505, USA.
The W+S Logo is a registered trademark of W+S Water Safety Europe GmbH, Eiswerderstr. 20A, 13585 Berlin, Germany.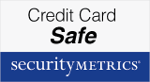 Peli Cases > Peli Micro Cases > Peli Cases Replacement Foam > 1022 MicroCase Foam Piece
1022 MicroCase Foam Piece
---
Manufacturer: Peli | Category: Protector Case Foam Set
Country of origin: US | Customs tariff number: 42021250
MPN: 1020-400-000E | EAN: 0019428034757
---
Dimensions exterior: 13.2 x 8.9 x 2.3 cm
Weight: 0.02 kg

---
Description/Features:
Original Peli Micro Case accessory. Pick 'N' Pluck® foam piece only. Case sold separately.
Fits the following:
---
Warehouse status:
---
1022 MicroCase Foam Piece
144520
EUR 10,65 incl. 19% VAT
(EUR 8,95 w/o VAT)
Quantity

Featured positive reviews:
1022 MicroCase Foam Piece
Peli 1020
09.04.2013
Received now. All is perfect! Thank you! The MicroCase Peli 1020 will help me to protect the 1 TB HDD with all my photos and documents! Kind regards! Edoardo
Customer Registration
Your Shopping Cart
Accepted Payments
VAT Information
The german VAT rate of 19% applies for end consumers in all European Union Countries and companies in Germany.

Shippings to customers in Liechtenstein, Switzerland and Norway are VAT free. Costs for customs clearance, customs and taxes are to be paid by the recipient of the order.

EU companies with valid VAT-Id. can receive VAT-free B2B-shippings. Please indicate your EU VAT-Id. number during the check-out process.