Shop Categories
Share with a Friend
Shipping Times Europe
AT (1-2 days), BE (1-2 days), CH (4-5 days), CY (4-6 days), CZ (2-3 days), DE (1-2 days), DK (2-3 days), ES (3-4 days), EE (3-4 days), FR (3-4 days), FI (4-6 days), GB (2-3 days), GR (3-4 days), HU (3-4 days), IT (2-3 days), IE (2-3 days), LI (4-5 days), LU (1-2 days), LV (3-4 days), LT (3-4 days), MT (4-6 days), NO (7-8 days), NL (1-2 days), PL (2-3 days), PT (3-4 days), SE (3-4 days), SK (3-4 days), SI (3-4 days)

In stock (ships immediately)
In stock (until supply lasts)
Ordered (allow +3-5 days)
Back order (please call)
EOL (information only)


CO2-neutral delivery
PeliShop.com
Copyright
Peli and the Peli Logo are registered trademarks of Pelican™ Products, Inc., 23215 Early Avenue, Torrance, CA 90505, USA.
The W+S Logo is a registered trademark of W+S Water Safety Europe GmbH, Eiswerderstr. 20A, 13585 Berlin, Germany.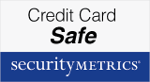 Peli Lights > Peli Zone 1 & Zone 0 Lights > 2610Z0 HeadsUp Lite LED Zone 0 > 2610 HeadsUp Lite 3AAA 3LED, ATEX Zone 0
2610 HeadsUp Lite 3AAA 3LED, ATEX Zone 0
---
Manufacturer: Peli | Category: Head / Helmet Lights ATEX Certfied
Country of origin: CN | Customs tariff number: 85131000
MPN: 2610-033-110E | EAN: 0019428105761
---
Light source: LED | Batteries: 3 AAA Alkaline (im Lieferumfang / included)
Charging time: -- | Volt: 4.5
Weight: 0.091 kg | Length: 4 cm
Certifications: CE Ex II 1G Ex ia IIC T4 Ga / ITS09ATEX26185X/1
ATEX Certificate (PDF): Click here!

---
Description/Features:
The HeadUp Lite 2610 provides hands-free light where you need it, when you need it. A dual mode button activates all 3 LEDs for full brightness, or just 1 to extend battery life. The adjustable cloth strap fits comfortably and securely on your head, while the rubber strap grips tightly to hard hats and helmets. Both are included, as well as 3 AAA alkaline cells. The HeadsUp Lite 2610 is ideal for reading maps or light duties around the campsite as well as for work. Certified to ATEX safe for use in hazardous Zone 0 (Category 1) locations.
ANSI Specifications:
FL1 STANDARD
HOCH/HIGH
NIEDRIG/LOW
30 Lumen
14 Lumen
19 h
47 h
28 m
19 m
194 cd
91 cd

IPX4

ANSI/NEMA FL 1 Standard Definition

IPX4 = Water Resistant
IPX7 = Water Proof (submerged to 1 meter for 30 min.)
IPX8 = Submersible (submerged to 100 meters for 4 hours)
---
Warehouse status:
---
2610 HeadsUp Lite 3AAA 3LED, ATEX Zone 0
131267
EUR 43,38 incl. 19% VAT
(EUR 36,45 w/o VAT)
Quantity

Customer Registration
Your Shopping Cart
Accepted Payments
VAT Information
The german VAT rate of 19% applies for end consumers in all European Union Countries and companies in Germany.

Shippings to customers in Liechtenstein, Switzerland and Norway are VAT free. Costs for customs clearance, customs and taxes are to be paid by the recipient of the order.

EU companies with valid VAT-Id. can receive VAT-free B2B-shippings. Please indicate your EU VAT-Id. number during the check-out process.