Shop Categories
Share with a Friend
Shipping Times Europe
AT (1-2 days), BE (1-2 days), CH (4-5 days), CY (4-6 days), CZ (2-3 days), DE (1-2 days), DK (2-3 days), ES (3-4 days), EE (3-4 days), FR (3-4 days), FI (4-6 days), GB (2-3 days), GR (3-4 days), HU (3-4 days), IT (2-3 days), IE (2-3 days), LI (4-5 days), LU (1-2 days), LV (3-4 days), LT (3-4 days), MT (4-6 days), NO (7-8 days), NL (1-2 days), PL (2-3 days), PT (3-4 days), SE (3-4 days), SK (3-4 days), SI (3-4 days)

In stock (ships immediately)
In stock (until supply lasts)
Ordered (allow +3-5 days)
Back order (please call)
EOL (information only)


CO2-neutral delivery
PeliShop.com
Copyright
Peli and the Peli Logo are registered trademarks of Pelican™ Products, Inc., 23215 Early Avenue, Torrance, CA 90505, USA.
The W+S Logo is a registered trademark of W+S Water Safety Europe GmbH, Eiswerderstr. 20A, 13585 Berlin, Germany.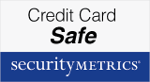 Peli Lights > Peli Zone 1 & Zone 0 Lights > Peli Lights SALE! > 2690Z0 HeadsUp Lite LED, ATEX Zone 0
2690Z0 HeadsUp Lite LED, ATEX Zone 0
---
Manufacturer: Peli | Category: LED Head / Helmet Lights / ATEX
Country of origin: MY | TARIC: 85131000
MPN: 2690-033-110E | EAN: 0019428111700
---
Light source: LED | Batteries: 3 AAA Alkaline (im Lieferumfang / included)
Charging time: -- | Volt: 4.5
Weight: 0.120 kg | Length: 7.1 cm
Certifications: CE Ex I M1 Ex ia I Ma - underground mining approval (Group I), II 1G Ex ia IIC T4 Ga - above ground gas approval (Group II), II 1D Ex ia IIIC IP65 Da T65°C - above ground dust approval (Group II), Certificate: TRL 08ATEX11184X
Instructions (PDF): Click here!
ATEX Certificate (PDF): Click here!

---
Description/Features:
Regardless of the season, Peli's 2690Z0 HeadsUp Lite™ won't leave you in the dark. With 60 lumens of LED light, 10 hours of battery burn time and weighing in at 117 grams (4.1 ounces), it's brighter, more efficient, compact and lighter than other headlamps in its class. The rotary bezel switch is easy to operate, even when wearing bulky gloves. The 2690Z0 is made of impact and chemical resistant ABS and it's water resistant for all-weather use. It comes with an adjustable and comfortable cloth strap, as well as a heavy duty rubber strap that will not slip off your helmet. Being certified to ATEX safe for use in high-risk hazardous locations, Zone 0 (Category 1) areas, the 2690Z0 HeadsUp Lite is ideal for professionals who work in chemical, pharmaceutical, power, oil and gas, and fire rescue industries. Get the 2690Z0 HeadsUp Lite™ from Peli.
ANSI Specifications:
| | |
| --- | --- |
| FL1 STANDARD | HOCH/HIGH |
| | 60 Lumen |
| | 10 h 30 min |
| | 81 m |
| | 1664cd |

ANSI/NEMA FL 1 Standard Definition

IPX4 = Water Resistant
IPX7 = Water Proof (submerged to 1 meter for 30 min.)
IPX8 = Submersible (submerged to 100 meters for 4 hours)
---
Warehouse status:
---
2690Z0 HeadsUp Lite LED, ATEX Zone 0
131269
On Sale!
EUR 52,90 EUR 44,96 incl. 19% VAT
(EUR 44,45 EUR 37,78 w/o VAT)
Quantity

Other items you might want to order:

1930Z0 Peli L1 ATEX Zone 0, Silver

2410Z0 Stealthlite LED, ATEX Zone 0, Yellow

1900Z1 MityLite ATEX Zone 1, Silver

2000Z1 SabreLite ATEX Zone 1, Yellow

2340Z1 MityLite Plus 2AA, ATEX Zone 1, Black

2460Z1 Stealthlite Rechargeable LED, ATEX 2015, Zone 1, Yellow

2010Z0 SabreLite LED, ATEX Zone 0, Yellow

2220Z1 Versabrite III LED, ATEX Zone 1, Yellow

3660Z1 Little Ed Rechargeable LED, ATEX 2015, Zone 1, Yellow
Customer Registration
Your Shopping Cart
Accepted Payments
VAT Information
The german VAT rate of 19% applies for end consumers in all European Union Countries and companies in Germany.

Shippings to customers in Liechtenstein, Switzerland and Norway are VAT free. Costs for customs clearance, customs and taxes are to be paid by the recipient of the order.

EU companies with valid VAT-Id. can receive VAT-free B2B-shippings. Please indicate your EU VAT-Id. number during the check-out process.
Current Best Sellers: