Shop Categories
Share with a Friend
Shipping Times Europe
AT (1-2 days), BE (1-2 days), CH (4-5 days), CY (4-6 days), CZ (2-3 days), DE (1-2 days), DK (2-3 days), ES (3-4 days), EE (3-4 days), FR (3-4 days), FI (4-6 days), GB (2-3 days), GR (3-4 days), HU (3-4 days), IT (2-3 days), IE (2-3 days), LI (4-5 days), LU (1-2 days), LV (3-4 days), LT (3-4 days), MT (4-6 days), NO (7-8 days), NL (1-2 days), PL (2-3 days), PT (3-4 days), SE (3-4 days), SK (3-4 days), SI (3-4 days)

In stock (ships immediately)
In stock (until supply lasts)
Ordered (allow +3-5 days)
Back order (please call)
EOL (information only)


CO2-neutral delivery
PeliShop.com
Copyright
Peli and the Peli Logo are registered trademarks of Pelican™ Products, Inc., 23215 Early Avenue, Torrance, CA 90505, USA.
The W+S Logo is a registered trademark of W+S Water Safety Europe GmbH, Eiswerderstr. 20A, 13585 Berlin, Germany.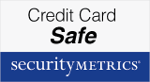 Peli Cases > Peli AIR Cases
Peli AIR Cases
The science behind strength and lightness:
Molded from the next generation of Pelican's lightweight HPX™ resin, a proprietary formula that rebounds without breaking
Honeycomb structural elements that are actually stronger than solid polymer material
Super-stiff "full box" sections engineered to create hollow parts
Peli AIR Cases are tough:
Drop test: From 1.8 m onto a concrete floor (all sides and corners)
Watertight: 30 min at a depth of 1 m
Impact resistance: 12.7 kg steel rod from 1 m onto all sides
Please choose a case model to see available configurations.
1485 AIR Case

Weight: 2.1 kg / Interior: 45.1 x 25.9 x 15.6 cm
1525 AIR Case

Weight: 2.7 kg / Interior: 52.1 x 28.7 x 17.1 cm
1535 AIR Carry-On Case

Weight: 3.9 kg / Interior: 51.8 x 28.4 x 18.3 cm
1555 AIR Case

Weight: 3.3 kg / Interior: 58.4 x 32.4 x 19.1 cm
1605 AIR Case

Weight: 4.2 kg / Interior: 66 x 35.6 x 21.3 cm
1615 AIR Check-In Case

Weight: 6.4 kg / Interior: 75.2 x 39.4 x 23.8 cm
Customer Registration
Your Shopping Cart
Accepted Payments
VAT Information
The german VAT rate of 19% applies for end consumers in all European Union Countries and companies in Germany.

Shippings to customers in Liechtenstein, Switzerland and Norway are VAT free. Costs for customs clearance, customs and taxes are to be paid by the recipient of the order.

EU companies with valid VAT-Id. can receive VAT-free B2B-shippings. Please indicate your EU VAT-Id. number during the check-out process.